Details

Category: Guidance
Published: Wednesday, 09 December 2020 03:04
Written by Super User - PartyPooper
Hits: 2801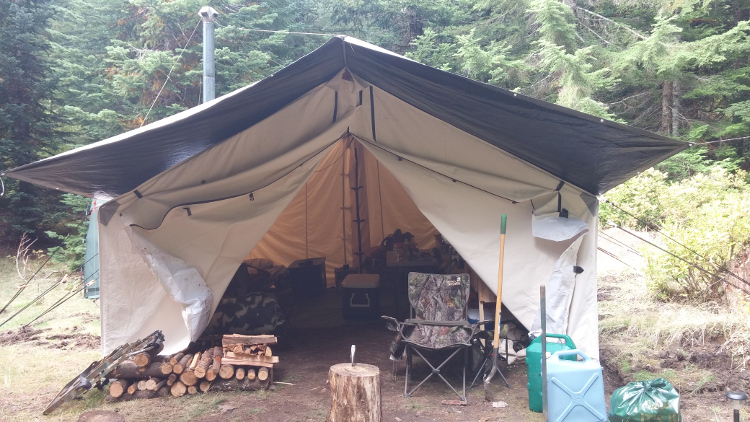 Being the tech geek that I am I started my search for a wall tent using the internet and settled for a company out of Idaho. For $1700.00 plus or minus a few dollars I had a 14' x 16' canvas tent. It came with a front and back zippered doors and a large 2x2 screened and storm flapped window on either side. Yes I had to cut the steel frame but I much preferred that to paying for the shipping. I purchased a tarp large enough to provide rain protection and I was ready for the woods. Over the past several years I have added a few must have items like a DIY wood stove that I made from an air compressor tank. A DIY clothes rack made from PVC pipe. I've made enough of the rack to completely surround the exterior of the tent. Even so it always seems like we are one peg short to hang something up. To store the tent I made a crate that when you unfold it makes a fabulous cooking station complete with steel legs and a towel rack. It really is a very comfortable environment. I lay a tarp down on the half of the tent that functions as our sleeping quarters but the other half remains dirt so no one feels compelled to have to take their shoes off. With all that I'm relatively sure I have less than $2500.00 in the whole set up and it stores for free neatly in my garage for 50 weeks out of the year.
Here are a few of the additions I've made for the tent:
Check out the DIY listing for links to more descriptions about each item.
Feet for the bottom of the poles. You can buy rubber ones from the tent manufacturer but these caps were about 50 cents at home deport and the short piece of pipe that functions as a sleeve was scrap. They stop the poles from damaging rain flap on the bottom of the tent.

For transporting the poles I made some caps that hold the poles together in a neat bundle and allows me to load them up on the truck quickly and easily. Makes storage in the garage a bit less problematic as well.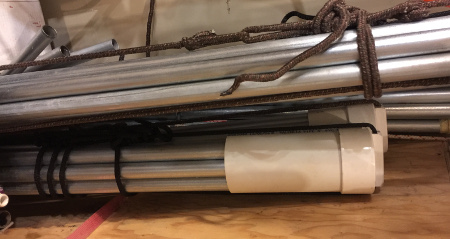 The wood stove is imperative here in the pacific north west where half the available public land is technically a rain forest. http://www.archerytalk.com/vb/showthread.php?t=2626554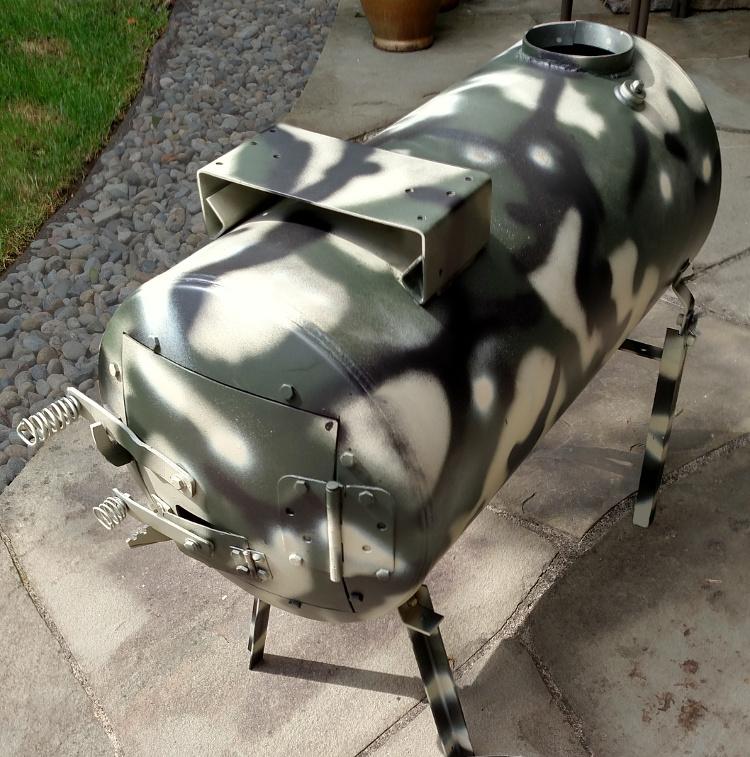 Along with the stove I made these handy hanging racks that hold your bow and wet clothes securely and cleaning off the ground.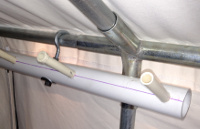 I needed a crate to store the tent during those long excruciating periods when it isn't actually hunting season. I also needed a table to use as a cooking prep area. seemed like a logical progression to kill two birds with one stone and make the crates work to solve both requirements.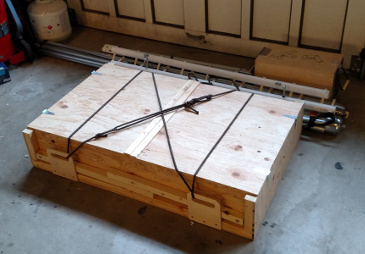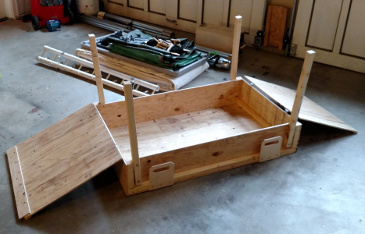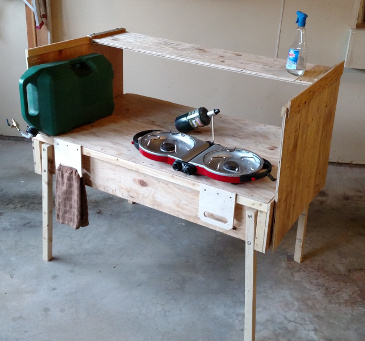 The redneck Armoire, allows me to pack my gear in boxes and still have easy access without taking up a lot of floor space. It is remarkably stable for something that packs completely flat.
http://www.archerytalk.com/vb/showthread.php?t=4790753
This last item (and probably the least) is a bit crappy but certainly necessary. It's my fold up toilet seat. Please note it even comes with a flush handle :-)
http://www.archerytalk.com/vb/showthread.php?t=2510786