NW Spinner for the Cartel/AAE
Details

Category: Products
Published: Wednesday, 09 December 2020 01:47
Written by Super User - PartyPooper
Hits: 5568
Pictured is the Cartel/AAE-pro bobbin installed in the NWspinner (Cartel/AAE bobbin is not included with the spinner). It's all metal construction make it an extremely durable albeit budget priced bobbin. The simplistic tension and thread management systems conform to the KISS method (Keep it simple stupid) which makes it's tension control less sophisticated compared to the more expensive bobbin models. Despite it's shortcomings in tensioning it has a tenacious following and a popular choice among string builders. The cartel NWSpinner is actually a modified Beiter Spinner that incorporates two retaining bolts that hold the Cartel bobbin centered within the NWSpinner. This allows us to offer the Cartel Spinner option without tripling the inventory. Please not the AAE-Pro comes with a plastic bushing that is riveted onto the bobbin, these do fit in the current iteration of the NWSpinner.
These all work with the latest Cartel model, pictured below
https://www.lancasterarchery.com/aae-pro-string-server.html
https://www.lancasterarchery.com/cartel-string-server-jig.html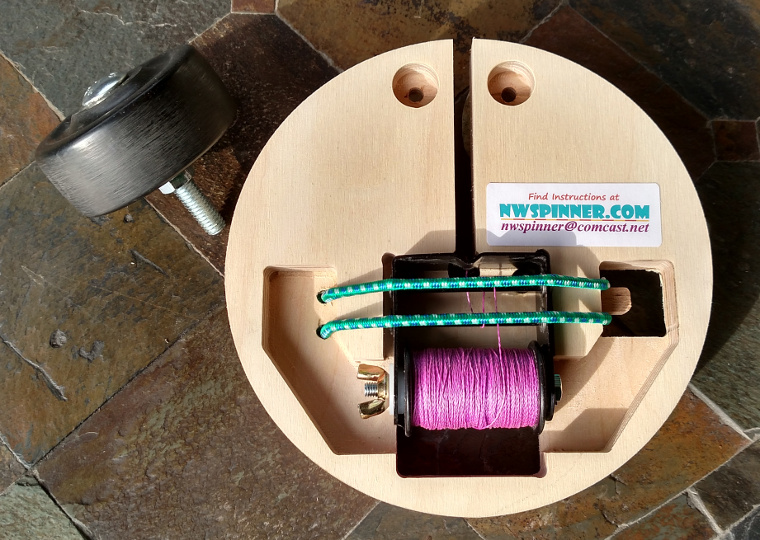 Unit price including shipping option. All Shipping is via USPS Priority mail flat rate envelope. For orders outside the United States you must use the international option in the price drop down list. Sorry for the exorbitant price difference, that's what the US Postal service charges me.